FujiE Smart RO water purifier – RO-1100
Brand: FujiE
Product Code: RO-1100
Availability: In Stock
---
FujiE Smart RO water purifier – RO-1100
FUJIE RO PURIFIER – The newest standard of purifying water
Automatic control system
Apart from providing pure water source, FUJIE RO water purifier has many outstanding features compared to other products in the market as follow:
Automatically stop working when the pressure in water supply system is low
Automatically stop working when the water tank is full
Automatically drain off wastewater
Removing toxic metals causing cancer, gastrointestinal diseases, Neuritis, degenerative spine, backache…etc
Splitting water molecules into hydrogen and oxygen, increasing the amount of oxygen in water that helping people avoiding dry body and slowing down aging process.
RO Filmtec membrane is made in USA.
The top advanced antibacterial technology – NANO SILVER
Removing impurities and bacteria in size ≥ 1 µm
Generating essential mineral for the body, prevent dirty mud, rusted soil in size ≥ 5 µm
The RO purification process besides removing bacteria & viruses, removes even harmful dissolved impurities including Arsenic, Fluoride, Pesticides, Lead, and other Heavy Metals.
Specification
- 10 levels of filtering including:
√ Filter element 1: PP Removing mud, rust, rough impurities, heavy metals ... with size ≥ 5 ≥m
2 Filter element 2: OCB Absorbing heavy metals, organic substances, cleaning agents, toxic chemicals
3 Filter No. 3: PP Removes mud, rust, coarse impurities, heavy metals ... sized ≥ 1µm

4 Filter element 4 (RO membrane): Completely remove solids, heavy metal ions, microorganisms, bacteria, viruses, organic substances that make the water completely pure but do not change its physical and chemical properties. This is the most important filter of the entire system, made in the US, meeting all world standards.
Lọc Filter No. 5: T33 pH balance, remove odors, create minerals and sweetness of water, kill bacteria and fungi in water and molds.
6 Filter element 6: The mineral stone core inside contains naturally-occurring mineral stone particles, which is the main effect of adding mineral to pure water, but also has a significant effect of raising the pH for water.
7 Filter element 7: The inner infrared core contains ceramic particles whose interaction creates far-infrared rays to help water pass through. When using this water will help the human body to increase metabolism, increase the ability to absorb oxygen in the blood, ceramic particles are not in contact with water so do not change the TDS or pH of the water.
Lọc Filter No. 8: Nano silver, Inside is a coal core coated with PP cloth covered with silver nano layer. The core effect is bactericidal based on silver nano layer, in addition the core is also capable of absorbing color, odor and mold.
9 Filter element 9: HYDROGEN core has the function of containing hydrogen generating agents that help neutralize strong oxidizing agents, free radicals, help slow down the aging process, improve the condition of the digestive system. , and diseases born from the effects of free radicals.
10 Filter number 10: UV lamp: Super fast elimination without chemicals, no byproducts. Removal effect to 99.99%. Do not change the physical and chemical composition of water. Preserve the taste of water. Easy installation and maintenance. Shelf life: 8000 hours
Type of valve: Electromagnetic valve
Meter: Pressure display meter
Current: 220V~50Hz, through transformer left 24VDC
Water storage capacity: 10L
Filtering Capacity: 10L/h
Power consumption: 24W/h
Brand: FUJIE – Japanese brand - Genuine product
Warranty: 24 months
Status: Available
Shipment: Free in city
Promotion: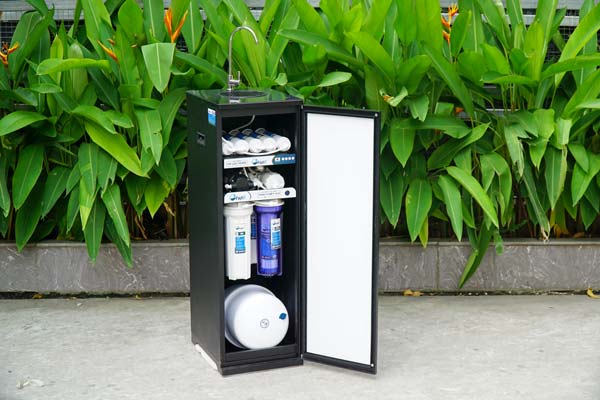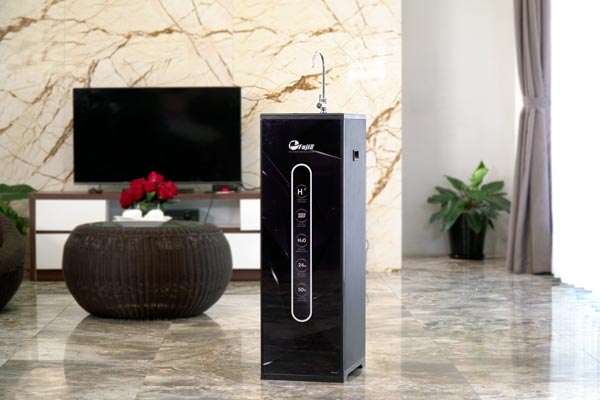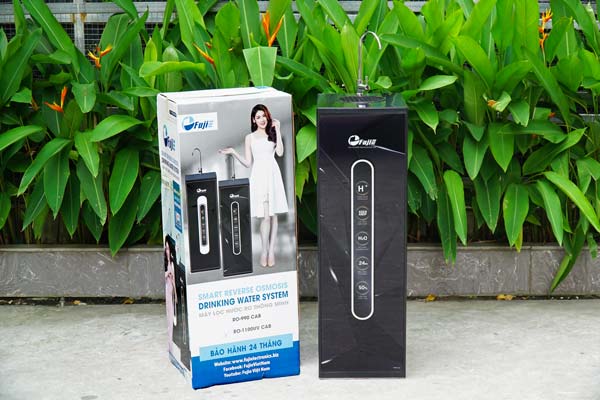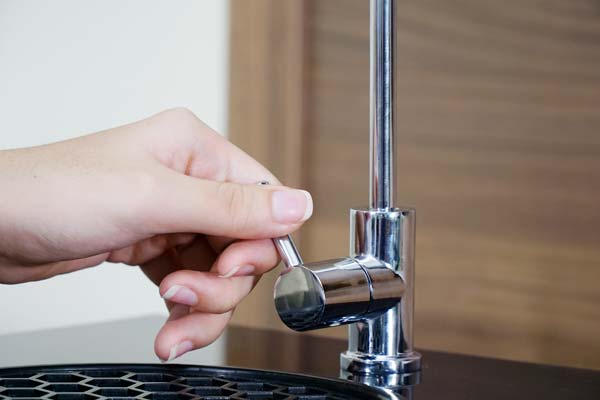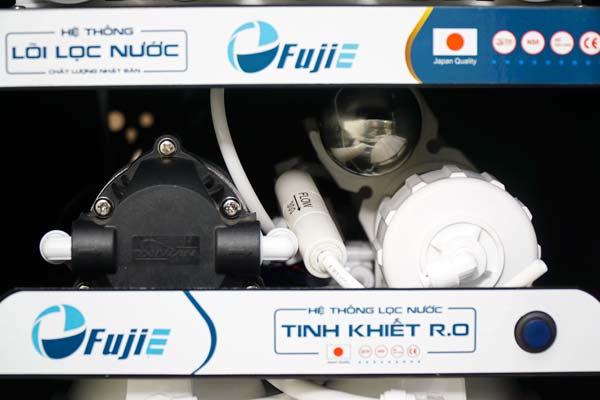 Tags: máy lọc nước, máy lọc nước RO