FujiE Industrial Dehumidifier HM-500, new generation
Brand: FujiE
Product Code: HM-500
Availability: In Stock
---
The industrial dehumidifier HM-500 is luxuriously designed, beautifully, highly hygroscopic


Industrial HM-500 dehumidifiers are designed in a very elegant, sturdy, lightweight, high-strength steel outer shell to keep the machine running smoothly, with low noise and longevity compared to other models. On the market. Machine without moving wheels, desiccant capacity is 500 liters / 24 hours at 30oC, humidity 80%. Fully automatic operation with LED display humidity display, intelligent control makes it easy for the user to operate. The FujiE HM-500 Industrial Moisture Analyzer can absorb humidity within a temperature range of 5 degrees C to 38 degrees Celsius. It has a power rating of 8.0kW, 12.5A, using a 3-phase 380V ~ 50Hz, 2.5Mpa suction discharge pressure 0.75Mpa.
The FujiE HM-500 is very easy to use with electronic panel control on the front of the body, with an LED display that shows the humidity in the running process, much better than the other models on the market, the HM-500. Can connect to a computer, using the techniques of human computer can be controlled easily and intelligently.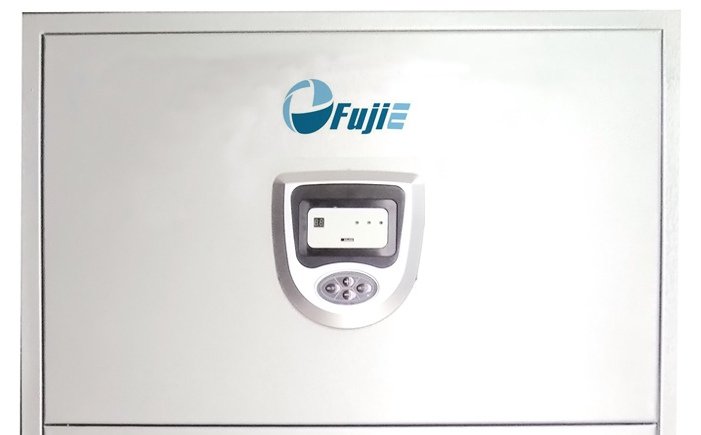 The compressors of FujiE HM-500 industrial dehumidifiers are 100% used by well-known Japanese manufacturers and directly produced in Thailand: using Daikin's whirlpool, Made in Thailand, the customers can check during the installation and operation of the machine to see clearly.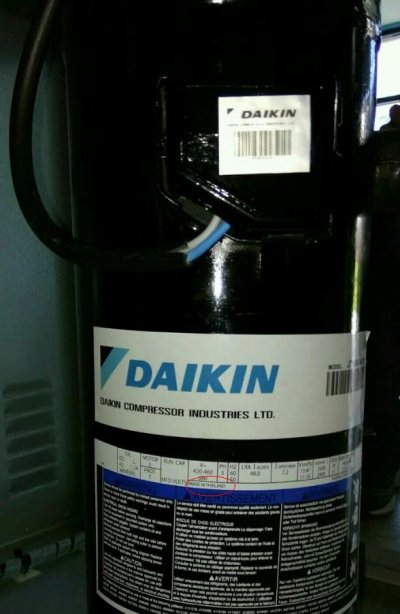 A completely new point is the FujiE HM-500 industrial desiccator with exhaust fan is used by Venz is quite famous in Thailand, the entire exhaust fan is also produced directly in Thailand.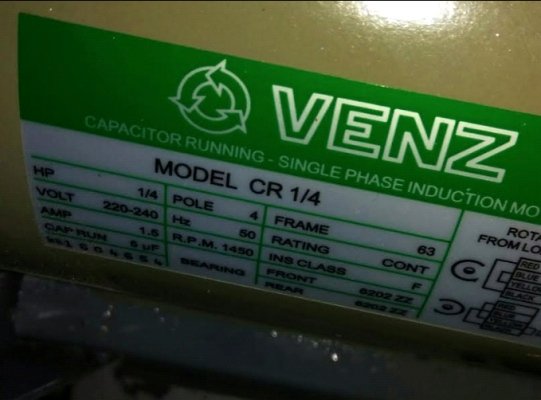 The Fujiei HM-500BH Industrial Duct Heater units are available in 100% pure copper with thick and large copper bars for better performance of 20-30% of the older generation.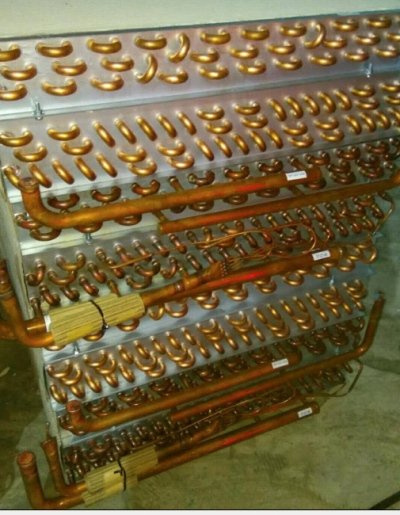 FujiE Industrial Dehumidifier HM-500, new generation
Motor: Daikin compressor (Japanese brand)
The machine is assembled and manufactured in Thailand on Japanese advanced technology line.
Automatically defrosting
Dehumidifying capacity: 5000L/24h (30oC, RH80%)
Voltage: 380V-50Hz
Input power: 8000W, 12.5A
Airflow: 4500m3/h
Applied temp.: 5-38oC
Suction/discharge pressure: 2.5/0.75Mpa
Continuous drainage
LED display, smart control by computer technology
Having filter to remove dust and pollutants
Automatically stop to defrost
The outdoor and indoor are made by high-class and thick copper whose new design can increase the machine's performance to more 20-30% than the old generation.
Frame, rack and steel cover are thick and powder coated by new technology which bring to smooth operation with low noise level. In addition, they also expand the lifespan of the machine.
Certificate: ISO, CE
Product dimension: 1000x1300x2000mm
Net weight: 250kgs
Japanese Technology
Made in Thailand
Status: Available
Warranty: 2 years
Shipment: Free in city