FujiE Ceramic Heater CH-2200
Brand: FujiE
Product Code: CH-2200
Availability: In Stock
---
FujiE Ceramic Heater CH-2200
Power:  1200w/2000w
Ceramic Heater, safe heating, saving 50% energy compared to fan and other heaters
High heating speed
High-class material
Using advanced polymer
Well fire-protection
Plastic grid- metastable, stainless
Auto. Rotating, large angles of rotation
Wind mode: cool/warm/hot
Multifunctional design, having control remote
LCD display, display temperature
Timer mode: 1-8 hours
Overheating protection, safety to user, automatically stop working if the machine is tilted or collapsed
Air drying, air filtering
Don't burn Oxy
Certificate: GS/CE/RoHS/ISO9001
Specifications:
Voltage: 220-240V, 50Hz
power: 2000W
Packing dimension: 22.5x25x79cm
Japanese technology – Genuine product
Status: Available
Warranty: 12 moths
Shipment: Free

FujiE Ceramic Heater CH-2200
 Ceramic heaters Ceramic Ceramic heaters PTC Ceramic (Ceraminc) heaters are safe, do not need to burn oxygen in the room so do not cause shortness of breath, do not dry skin when operating in closed rooms. In wet season, the machine also has the function of draining the humid air so that the room becomes dry and clean. Fans are automatically disconnected when the temperature is too high so it is very safe for the user and the electrical system, especially during sleep. The fan is also suitable for patients with rheumatism or new people who get sick because they are not aching.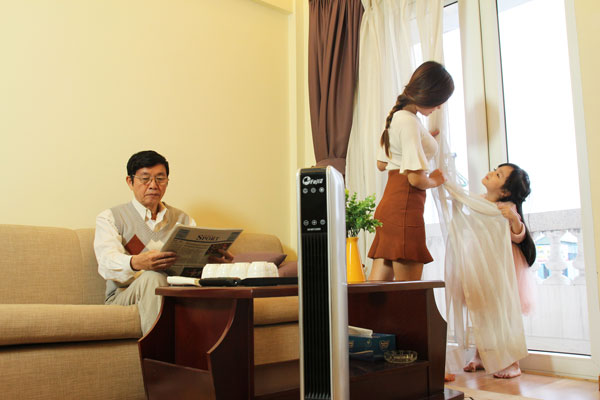 The CH-2200 ceramic heater is designed to be vertical, the outside is a mix of two eye-catching colors, around the body and legs of the machine covered with a silver shell, while the front of the machine is equipped. By the black, the top of the front LCD monitor is the temperature display, the bottom of the screen is designed by a super durable plastic mesh layer, non-oxidizing stainless. In addition, the product also has high fire resistance. When in operation, tilt or fall, the fan will automatically turn off the power to ensure the safety of the user, avoid accidents or unfortunate events and can operate normally after a firm reset.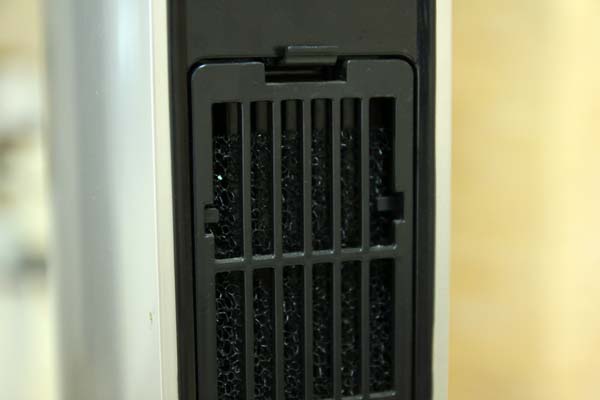 The super durable plastic layer of the front is not rusty, does not oxidize
Ceramic Ceramic heaters for floor FujiE CH-2200 is produced by Japanese technology, so the heating speed is quite fast and even. Fans are available in three modes: cool / warm / hot so that users can easily select according to their needs. In addition, the automatic rotation mode with wide radius helps the large capacity of the machine. When in operation, the fan does not light as well, helping the user to sleep better. The fan also has a remote control with a self-timer mode from 1-8 hours to support the user in the most convenient way. The fan has 2000W power consumption and modern technology, saving 50% of electricity compared to other fans and heaters.