FujiE Oil Filled Radiator OFR4709
Brand: FujiE
Product Code: OFR4709
Availability: In Stock
---
Công nghệ Nhật Bản, Chính hãng
---
There are many different types of heaters on the market, but the most common are halogen lamps and oil heaters. These two machines have different advantages and disadvantages. We would like to introduce to you readers of FujiE oil heater. It is a product named FuijE OFR4709 oil heater, which is warranted for 12 months at the company.
Máy sưởi dầu FujiE OFR4709
Outside the box there are images of the product and some information such as capacity, the number of oil bars along with details "Japanese technology" meaning the product is manufactured by Japan technology.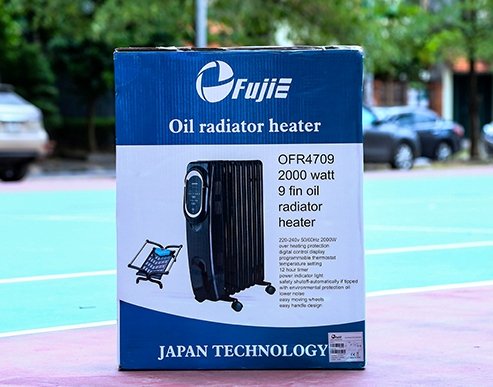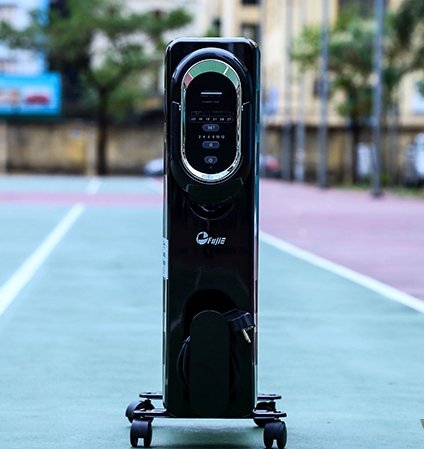 On the front side there is a foldable handle, hidden in the control panel, and the machine is designed 4 wheels can be rotated 380 degrees, which makes it easy for the user to drag the machine and the wheel automatically move. Without having to carry it back and forth in the house.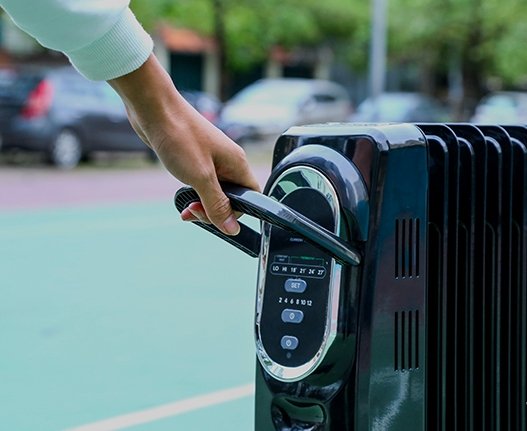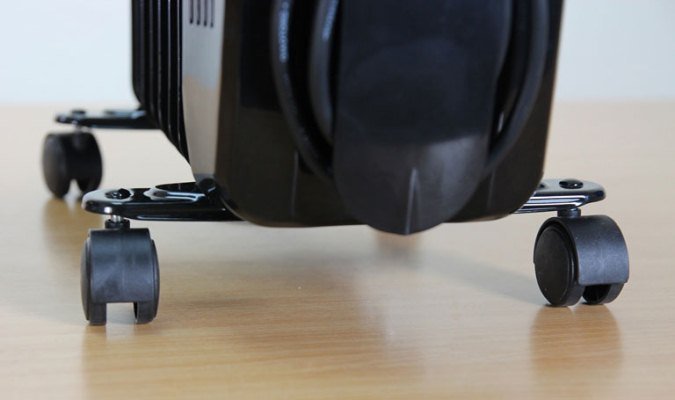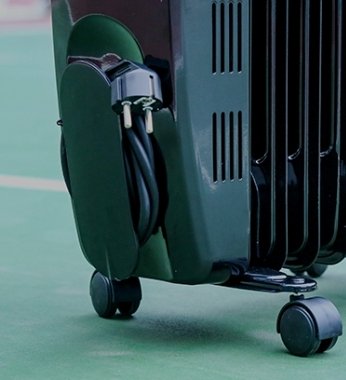 The machine is also offered by the manufacturer with accessory kit to dry, dry clothes in wet weather. We just plug a heater and hang clothes around the scaffold, another oil heater with a halogen heater is heated from the oil contained in the machine so it does not radiate heat to help comfort the clothes without comfort. Afraid of fire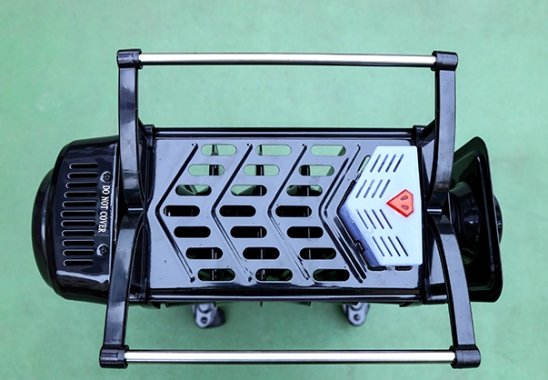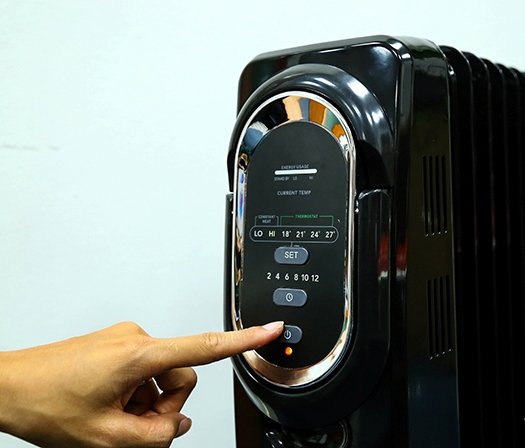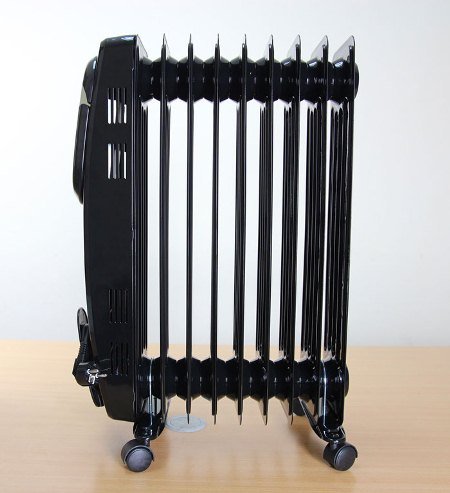 The FujiE OFR4709 has a variety of utility settings, which can be adjusted to increase time and temperature, and easily adjust to any age, the FujiE OFR4709 oil heater is suitable for all ages. , From the elderly, newborn babies, and of course will not overlook middle-aged and pregnant women.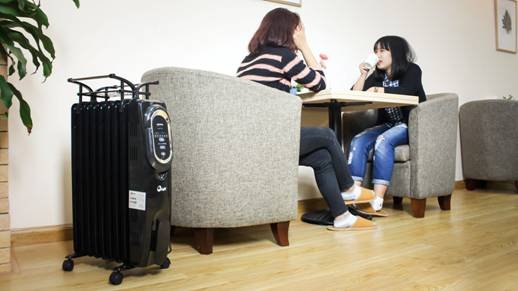 FujiE Oil Filled Radiator OFR4709
To warm up, dry clothes
3 power levels: low, medium, high
Wide temperature- adjusting range
Automatic stop/start when reach desired temperature, saving energy
9 radiator bars, quick warming
Many modes, easy using
Don't burn Oxy, keep humidity balance in room
Timer mode, 24h
Overheating protection
Having casters
Having warm fan
Fuel: Oil
Don't need to replace oil during the operation
Spare part: heating horse
Certificate: GS/CE/RoHS
Specifications:
Voltage: 220V
Power: 2000w, 50/60 hz
3 modes, 13 radiator bars
Timer mode: 24h
Environmental-friendly oil
Low noise
Bar dimension: 145x590mm
Product dimension: 440x240x640mm
Packing dimension: 480x170x650mm
Net weight: 10.8kgs
Gross weight: 12.0kgs
Japanese technology – Genuine product
Status: Available
Warranty: 12 months
Shipment: Free in city